We all want to have healthy and beautiful skin. To achieve such skin, you need to take care of it by cleaning it and using the best products like cocoa skincare products. You also need to eat healthy foods, especially lots of fruits and vegetables and drink adequate water.
However, when choosing the best skincare products to use, you can easily get confused because there are a ton of brands and products in the market. And all claim to help you improve your skin appearance, enhance its texture, do away with aging signs, remove marks, and so on. Unfortunately, only a few deliver on those promises because most manufacturers only want to make a kill.
So, why should you select the best cocoa skincare products?
You Are Assured of the Healthiest and Safest Products
While the skincare industry is a booming one, the sad news is that the industry is less regulated in the US and other parts of the world by having enough safety regulations. That is scary and leaves the consumers to their devices with issues related to caring for their skin health. Generally, the products used on skins can contain a ton of unfriendly ingredients, which irritate this crucial organ.
Some of the unfriendly ingredients include allergens, parabens, carcinogens, and others. Luckily, the European Union has prohibited many of the ingredients and labeled them hazardous chemicals. It would be best to choose only the products with non-toxic ingredients and even organic ones for a healthy and well-performing body and skin.
The Products Slow Down Aging Signs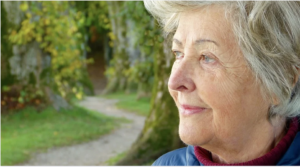 Besides safety and other benefits like beauty, the best cocoa products for your skin delay signs of aging. They ensure your skin does not dry and maintain its softness and suppleness. Due to the rejuvenating benefits, the products promote cell regeneration, prevent and treat the different signs of aging such as pigmentation, wrinkles, and dark spots.
The Products Are Friendly to the Skin
As you choose a skincare product, you want to have healthy skin. Sadly, the biggest problem with most of the products, especially synthetic ones, is that they harm some people's skins. Some of the ingredients in them lead to a host of issues, including swelling, redness, itching, and even allergic reactions. It would be best to steer clear of products containing any ingredient that can cause issues. You will barely have a problem if you select natural ones, for example, cocoa products. They are not detrimental but have lots of benefits to the skin.